SEVA at Dirt Candy Farms
March 4 @ 8:00 am

-

5:00 pm

Free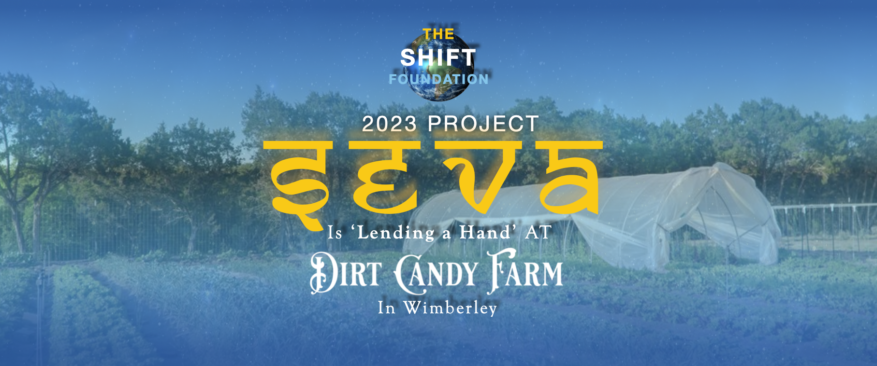 EVENT: SEVA Service Day (a SPECIFIC Call to Service together)
TIME: March 4th gathering together starting 10am
Communal: Lovely meal & connection time in the late afternoon
PLACE: Dirt Candy Farm – Wimberley/Dripping Springs
Our friends at Dirt Candy Farms could use some community support as they were hit pretty hard by the recent arctic storm. Let's pitch in & help get some fertile grounds reclaimed and ready for some food to be planted IN TIME for the SPRING which is coming up pretty fast!!! 
Dirty Candy Farm is on a common mission with us to help provide community, through what we are ALL most hungry for — CLEAN FOOD & REAL CONNECTION! 
 For more info on the farm go here: DIRT CANDY FARM
 Join US in a SHARED EXPERIENCE of SERVICE & UNIFYING COMMUNION! 
We will start our day with a group meditation, work to help clear the grounds for spring crops, and then enjoy a dinner vegetarian dinner provided by the Farm. 
 Email an RSVP to Shannon Gill if you would like to join us so we may have a headcount for the meal.
contact@theshiftfoundation.org