"Total Eclipse of the HEART"
Path to Totality Series:
The Eclipse Cycle (TEC) Talk Oct. 4th 2023 -Austin Library
The Eclipse Cycle Mini-Workshop Oct. 5th 2023 – Upekkha Retreat
TEC Ceremony Oct. 14th 2023 – Thompson's Cove (Private)
TEC Dance 1: Nov. 17th 2023 – Vista West (Guest List)
TEC Dance 2: Dec t/B/A 2023 – Vista West (Open)
TEC Dance 3: Jan t/B/A 2024 – Vista West (Open)
TEC EQUINOX: March t/B/A 2024 – Vista West (Open)
TEC Pyramid Activation Workshop Jan. 20th 2024 – Samadhi Retreat (Private)
Symposium & Ceremony
April 5th-8th 2024
The Path To Totality
Get your SEAT now for the Total Eclipse of the Heart Symposium. Book Your SEAT Now!
SAVE THE DATE!
April 5th-8th, 2024 | Total Solar Eclipse Symposium
The Eclipse Cycle– Activations & ALL DAY Intensives
DETAILS
DATE: Friday-Monday. APRIL 5th-8th, 2024 (check for pre- and post workshops)
TIME: 5PM to 5PM (Social Gathering Begins at 3PM on the 5th)
LOCATION: Vista West & Creek Haus Retreats in Southwest of Dripping Springs
A select limited group of facilitators, community network partners & volunteers for hosting talk sessions, massage, readings, etc. Imagined as a 'conscious-minded retreat' with multiple micro-venues & optional on-going independent sessions with planned full group events (keynote talks, dances and leading up to the 'Full Gathering' eclipse viewing event.)
A QUICK GLIMPSE:
SPEAKERS & Guests: Shannon Gill & Russ von Ohlhausen, Dr. Philip Zyblot, 'Gemini' Brett Joseph, John Cole, Mitch Cutler, Grace Gravestock, Rebecca Fitzgerald, more coming online ..
AFFILIATES: Dirt Candy Farms, Mindful Meals, Rebel Lion, Texas Nexus, Indra's...and more…
EVENT SALES OPEN NOVEMBER 1st!
CAMPING, PARKING, & FACILITIES LIMITED
PLEASE BOOK YOUR SEAT AHEAD of TIME!
!! BE READY FOR FLASH DEALS !!
TSF ASSISTANT Rate
$171
We have 10 spots available at a discounted rate for ground & meal assistance. Contact if interested.
EARLYBIRD: BEFORE Jan 1st
$395*
Early Bird Rate! Book your spot to the next activation before Dec 31st. And remember, other discounts may apply to you!
FULL: After Jan 21st 2024
$495*
Limited to 625 registration spaces Groups, camps and pods may apply for discounts, as well as vendor specials!
DAY of ONLY: APRIL 8th
$99*
Per l Individual: Limited to 1200 viewing spaces & 500 car spaces. See details for family & kids discounts!
LODGING & GROUP PACKAGES COMING Nov 1st!
Book Your Seat at the COMMUNITY TABLE!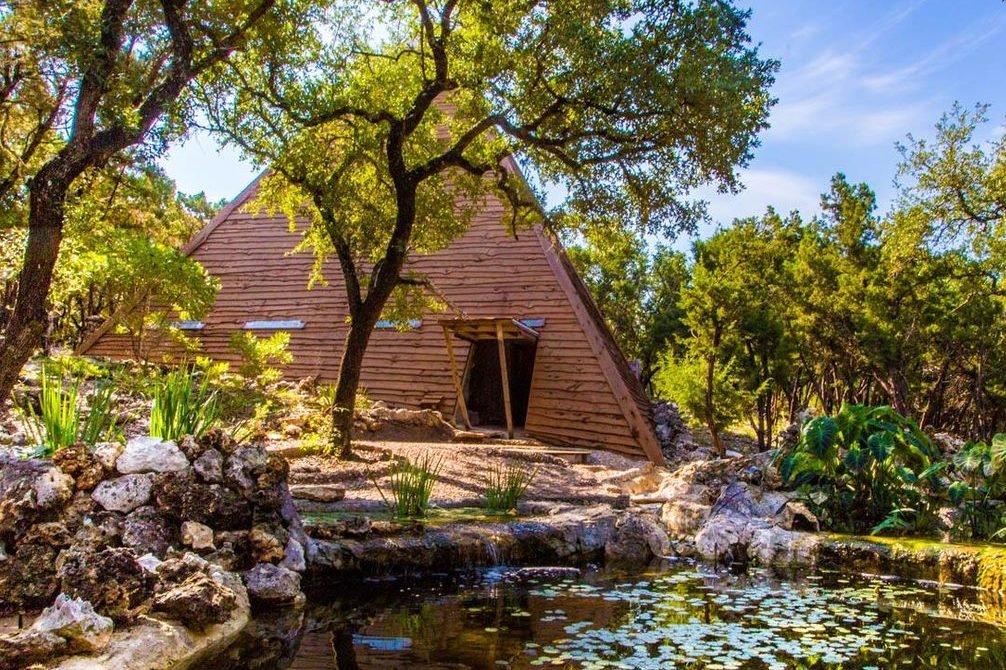 THE VENUES: VISTA WEST & The CREEK HAUS
Please plan your DRIVE TIME to arrive at VIST WEST by 5:00PM (social time begins at 5:30PM, at the Main Barn. It is approximately 45 MINS from central Austin & 1 Hour to North San Antonio, 25 mins from Wimberley Square, 40 mins from San Marcos & Blanco, 35 mins from Kyle.
**If you are coming in from out of town and would like to make arranges to stay at the retreat center the night before or the evening of, accommodations at available at Samadhi.
Find us
Community
TSF | Parallel Reality Network
U.S.-TEXAS-AUSTIN
Wimberley, Texas U.S.